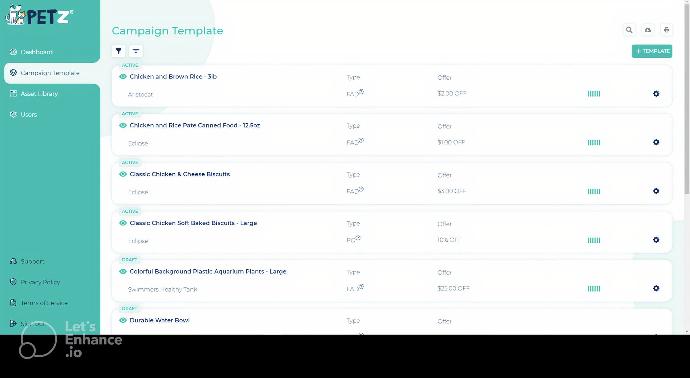 Start in your Dashboard    
Select Campaign Templates from the main menu.
Select your Campaign Type
Here you have Three to choose from.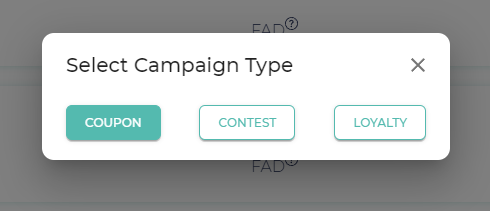 Coupon Type
Here you have 5 to chose from.
Dollar off
Quantity Discount
Percent Off
Bonus Points
BOGO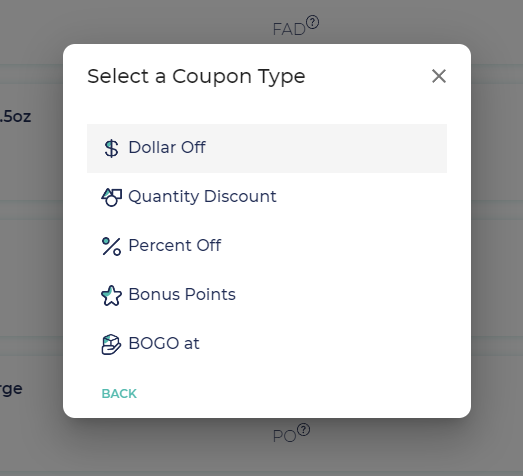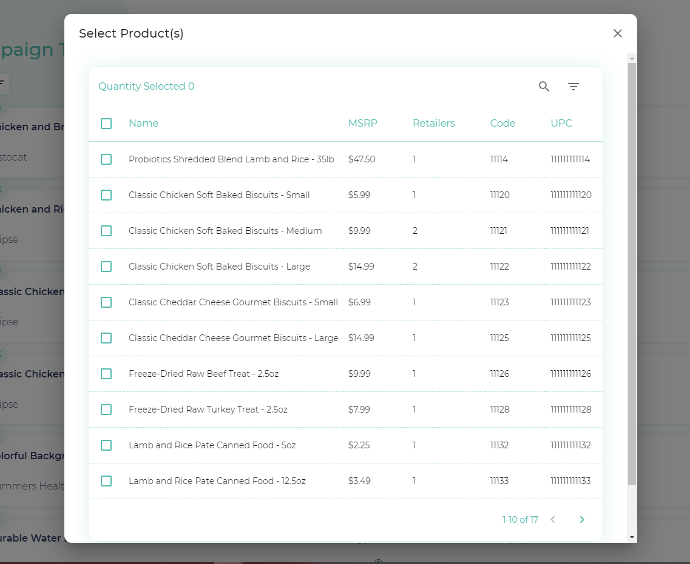 Item Selection  
Use this area to select one or more items for your coupon!
Campaign Details   
Give a little information on the Campaign like a Title, marketing message, even photos and videos!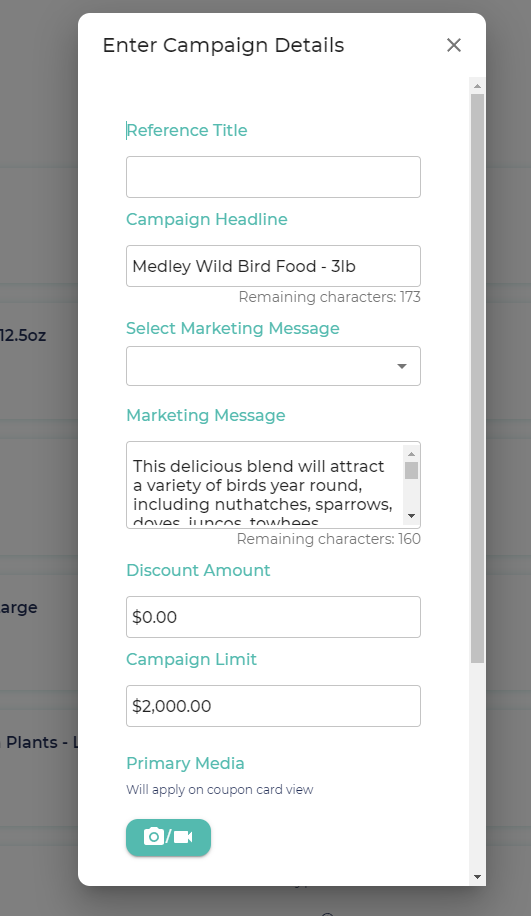 Commenting is not enabled on this course.